Services
At Garage Sammy we love all beautiful cars, be they classic or modern. We have been taking care of them for over 30 years. We have developed a wide range of custom services to meet all our clients' needs: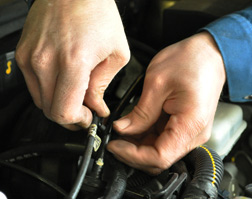 Custom vehicle restoration and refitting
L'entretien technique annuel
Annual renewals (compliance inspections, license plates, insurance, etc.)
Expert evaluation of vehicles
Secure storage
Vehicle delivery by transport or driver
Decoration of vehicles for special occasions (e.g., weddings)
In addition to these "customized" services, Garage Sammy provides all the usual services: repairs, maintenance, breakdown and recovery, tires, car wash, fuel sales, etc.
Tell us what you need and we will work with you to create the best solution!